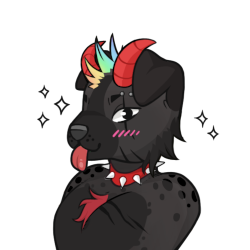 Hi! I'm Keith.
I'm a queer, genderpunk, polyamorous anarchist punk and computer enthusiast.
Pronouns
I use punk/punks/punkself pronouns. Here's an example of how to use them:
This morning, punk went to the park.
I went with punk.
And punk brought punk's frisbee.
At least I think it was punks.
By the end of the day, punk started throwing the frisbee to punkself.
Interests
MCYT/DreamSMP
Programming
DIY
Old computers
Video games
Doctor Who
Anarchism (not exactly an interest but I'm putting it here anyway)
MCR
DNI if...
Racist, antisemitic, transphobic, ableist, or otherwise bigoted
Pedophile/MAP
Ageist towards minors
Your account is strictly 18+
Exclusionist (this includes being anti mspec lesbians)
Assimilationist
"Anti-Antifa", anti-activism, respectability politics, etc.
SWERF
Social media
I'm most active on Mastodon - go to joinmastodon.org to sign up!